About HIND PUMPS
Hind Group of Industries was founded by Late. Sh. Didar Singh in the year 1958 to manufacture hand pump parts.

Our mother company was set up about five decades ago, under S.Didar Singh ji, when India was on threshold of industrial revolution and there were no good hand pumps manufactured in the country. Today, 50 years later, we are the largest manufacturer of hand pumps in India owing to our technological expertise and reliability of our products.

Under the able patronage and guidance of S. Didar Singh, in 1995 a new unit HIND PUMPS was set up with a state of art manufacturing plant to meet the market demand and to provide the best services to the customers. Our production line includes Cast Iron Hand Pump Parts, India Mark II Hand pumps, India Mark III hand pump VLOM, M.I.G.I. Pipe Fittings, Luxury Bath Fittings, Bathroom Accessories, Column pipe attachments, C.I Valves & Cocks, Submersible Pumps, Monoblock Pumps, Rolling Mill Couplings, Rolling mill rails, ornamental designer castings, Cast Iron Casting, Malleable Casting, S.G. Iron Castings and Connection Pipes.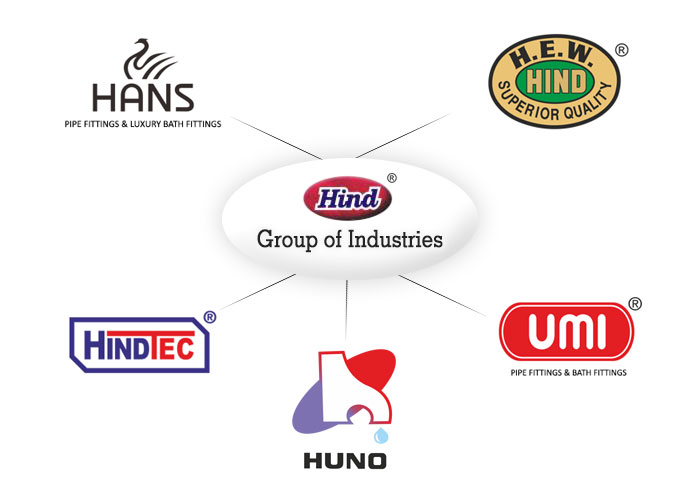 Our HIND products are well known for their premium quality, all over the Indian sub-continent. It has taken over the years to build up an excellent track record by following the policy of customer satisfaction.

Our products enjoy a very high reputation for quality, durability and performance over the Indian sub – continent. Our achievements in Technology, Research and Development supported by co-operative team efforts are great asset to our company. With a solution for every need and quality range of products, the company is progressing its way of a world class company.
2000000
Satisfied Customers